Our format: Classic Contemporary Christian Music
Our music philosophy is primarily based on the years when WLIX-AM was Contemporary Christian. We have a special emphasis on the years 1988-1995. These are the years in WLIX history we are most familiar with, and the timeframe with which we've based our tribute. We do, however, play selections newer than 1995. These are carefully selected based on whether WLIX-AM would play the music if still on the air today.
We here at Christian 54 Online hope you enjoy the variety of CCM we play. If you feel we are missing something that would be a great addition to our library, email the info, and we'll see if we can add it to our library.



Some of the artists you'll hear most include: White Heart Kathy Troccoli Margaret Becker Steven Curtis Chapman Brian Duncan Wayne Watson Twila Paris Any Grant Michael W Smith You'll also be hearing some artists not played very often anymore: Farrell And Farrell Philip Bailey Leslie Phillips Don Francisco ...and many more.
Music links
Learn about early CCM here...what a labor of love!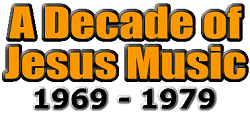 ---
Keep up with today's CCMat these sites